Prasanthi Mulpuri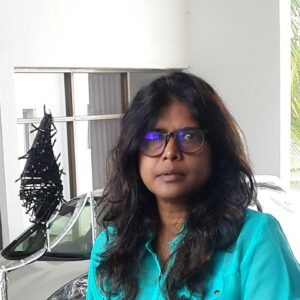 "The Purpose is not the destination but the journey itself". – A quote which inspires and keeps her going
(Speaks English, Hindi, Telugu)
Prasanthi is a Counselling Psychologist and an Arts Based Therapy Practitioner. She has over 4 years of experience working with individuals/groups of adolescents and adults suffering from anxiety and depression.
A deep desire to understand emotional processes and healing has drawn her to this helping profession. Being an empathetic person she believe that one size doesn't fit all- hence she follows eclectic methods of Psychotherapy to suit the individual needs of the people.
Her goal as a therapist is to serve others and truly make a difference as she walk besides and assist in the navigation of life challenges as clients find wholeness for themselves.