Kruti Bakshi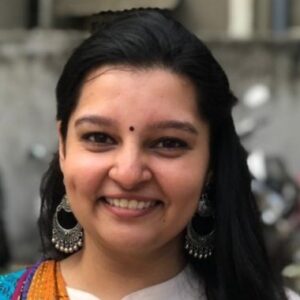 Kruti lives her life inspired by this quote-
" When you can fix it, why worry?
When you can't fix it, what's the point of worrying?"
(Speaks English, Gujarati, Hindi)
She has done her masters in clinical psychology and is a certified Arts Based Therapy Practitioner.
She has an experience of 2 years working with children, adolescents and adults having emotional difficulties.
As a Mental Health professional, she believes every human is special and needs time and space to grow at their own pace. She believes that healing is like growing a plant from a seed.
It is her life's motto to spread smiles on every face possible.
If you hear the song " uthe sabke kadam dekho rum pum pum, aji aise geet gaya karo, kabhi khushi kabhi ghum, tara rum pumpum, haso aur hasaya karo.." then that is her.
Live, Love, Laugh!